Message from the President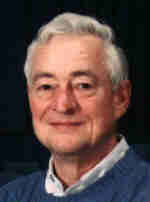 BFHA Goes E-Commerce
Many of you may not be aware of this, but the BFHA treasurer, Clifford Barney, has a double life. When he's not managing the BFHA treasury and processing membership accounts, he is the Managing Partner of an E-Commerce software development company. His company, Red Door Software, kindly volunteered to redesign the BarneyFamily.org site and add full E-Commerce capability to the site.
We can now accept membership renewals and new memberships right over the web! You can also purchase back issues of the popular Barney Family News as well as books. We're setting up another area for other Barney Family merchandise, so be sure to check back later. We're setting a new standard for family genealogy sites!
About the BFHA
The Barney Family Historical Association exists to preserve the heritage of the Barney family, and to help all Barney researchers find their Barney roots. Our database contains records of over 60,000 Barneys and Barney descendants. We are most happy to share information --- e-mail in the GEDCOM format is the preferred method.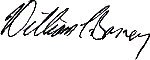 William C. Barney
President, BFHA
You can contact Mr. Barney by snail mail:
William C. Barney
President, BFHA
wcbarney@aol.com