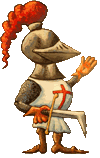 Get registered on BarneyFamily.org today! Registering will
allow you to view / add / delete / modify password, shipping, billing, payment profiles and more.
The User ID and Password you select are case sensitive. In the future, you must enter it exactly as you type it below.
Forgot your password? Can't log in? Don't RE-REGISTER!
Click here and we'll email your User ID & Password.